£492,000 boost for young people in South Gloucestershire
October 31st, 2018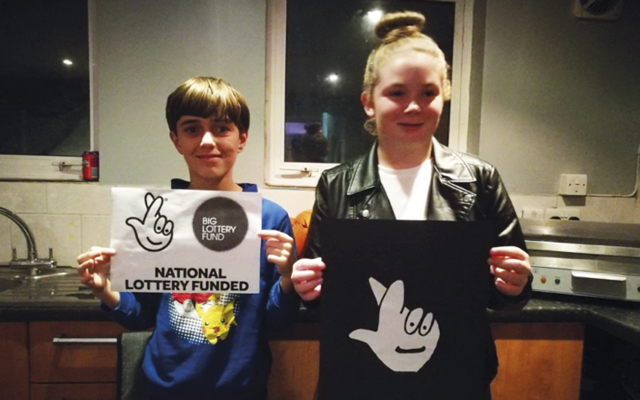 This week, Youth Work Week, an innovative new partnership funded by the Big Lottery Fund will begin work to provide more joined-up services to better support young people in the county.
Young people are in the grip of a well-being crisis.  In South Gloucestershire approximately 4,800 children and young people aged 5-19 have a diagnosable mental health problem[1]. There are also thousands of young people without a diagnosis who are struggling to cope with the everyday stresses and strains of life, including loneliness. A recent report also found that 16 to 24 year olds feel lonely more often than any other age group[2].
Whilst well-being encompasses a wide spectrum of conditions, all impact on young people themselves, their families, friends and communities.  Good mental health and emotional well-being is vital if young people are to develop the resilience and skills they need to develop, learn and achieve throughout adolescence and into early adulthood.
Youth services are one of the rocks upon which young people can develop better wellbeing and resilience.  During Youth Work Week, we are delighted to launch The Youth Partnership with a grant of £492,000 from the Big Lottery Fund.  The funding will complement grants already supporting youth service delivery through South Gloucestershire's Positive Activities Subsidy, but will focus particularly on supporting vulnerable young people by enabling organisations within the partnership to work together better.
This partnership brings together the expertise of Creative Youth Network, Krunch South West, Southern Brooks, Diversity Trust and Wickwar Youth Centre to deliver more joined-up services for young people. The aim of The Youth Partnership is to improve the quality of delivery and outcomes for young people by better integrating the working and learning within the youth sector in South Gloucestershire.
Over the next 3 years the partnership will reach more young people, particularly those with complex needs including mental health, housing, unemployment, drugs and alcohol addiction and family breakdown.  The new funding will provide:
A range of positive activities delivered through six youth hubs in Stoke Gifford, Hanham, Wickwar, Patchway, Thornbury and Frampton Cotterell
Easier access for young people to mental health, housing, employment and other specialist services.
Volunteering opportunities for young people to mentor their peers in youth work sessions and achieve a Level 2 qualification in youth work
A standardised framework for consistently assessing youth service provision in South Gloucestershire
The funding will also support a youth participation group of 8-12 young people to represent their peers and be involved in shaping the delivery and direction of local youth services in the years ahead.
As Sandy-Hore Ruthven, CEO of Creative Youth Network, comments; "Challenges, particularly around mental health and well-being, are affecting the lives and opportunities of young people in South Gloucestershire. The Youth Partnership wants to make sure, even in this age of austerity, that we offer young people the best support we can. This funding brings together the best organisations in the area to improve services, and this innovative joined-up approach means that young people will get the best start in life because of the work we will do over the next three years. We are delighted to benefit from the support of The Big Lottery Fund and look forward to demonstrating the impact this approach will have on young people's lives so the whole sector can benefit."
Tom McCulloch, Head of Funding at the Big Lottery Fund said: "We are delighted to be able to support the South Gloucestershire Youth Partnership, which is a fantastic example of people coming together to support young people in the region. Thanks to National Lottery players, projects like this can continue to offer opportunities for children and young people in the region."
Cllr Jon Hunt, Cabinet Member responsible for children and young people, said: "We are delighted that our local partnership of youth providers has been successful with this bid, which complements the support South Gloucestershire Council has provided through the Positive Activity Subsidy funding. This is a result of partnership working that is delivering real benefits in our area and this new lottery funding will now enable more young people in South Gloucestershire to access positive activities, support and volunteering opportunities."
[1]South Gloucestershire Joint Strategic Needs Assessment (2016)
[2]Coop Foundation All our emotions are important (2018)
Join young people and youth workers at Coniston Community Centre to celebrate the launch of a new lottery funded Youth Partnership to support young people in South Gloucestershire
What: Launch of South Gloucestershire Youth Partnership at Diwali Festival community meal and celebration
When: 4.00pm Tuesday 6th November 2018
Where: Coniston Community Centre, The Parade, Coniston Road, Patchway, South Gloucestershire, BS34 5LP
Back to news